LOCATION TANZANIA
Tanzania is one of the most popular African production and filming locations and not surprisingly really as this country has much to offer production crews and filmmakers throughout a variety of television and film production sectors.
If you are looking to shoot scenic and vast African wilderness areas teaming with game, then this safari mecca is the perfect location. Sprawling picturesque African plains covered in mega herds of migrating African wildlife. But this country has even more than just wildlife and stunning locations to offer your production.
Tanzania is adventure central. It's home to Africa's highest mountain – Mount Kilimanjaro, home to three of Africa's Great Lakes, and this is an Anthropology production dream location with the oldest remains of the Homo genus having been found here. Lake Tanganyika is the continent's deepest lake and home to unique species of fish. Tanzania is also a rich cultural melting pot of tribes and races and over 100 different languages are spoken. Serengeti National Park, the Ngorongoro conservation area, Tarangire National Park and Lake Manyara National Park are just some of its top locations. This stable and welcoming country not only offers a safe location to visit and film, but offers a myriad of perfect filming topics ready for your crew to scout.
Film Fixers is your perfect partner if you are looking for a Tanzanian location fixer. With our knowledge and familiarity, you can count on us to assist with access to top locations as well as some of the lesser known and unique hidden gems this fascinating country has to offer. We will provide you with full production support throughout your filming to ensure that you get the shots that you need.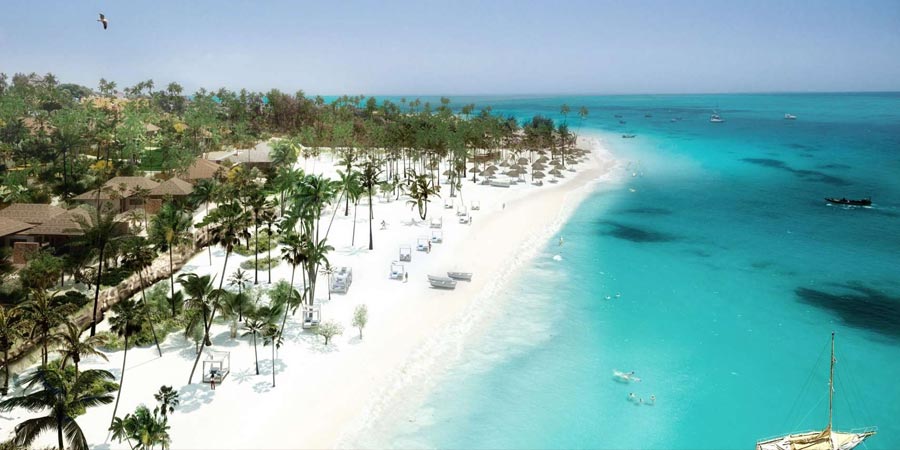 Beautiful Zanzibar
Sunset over Serengeti
The Great Migration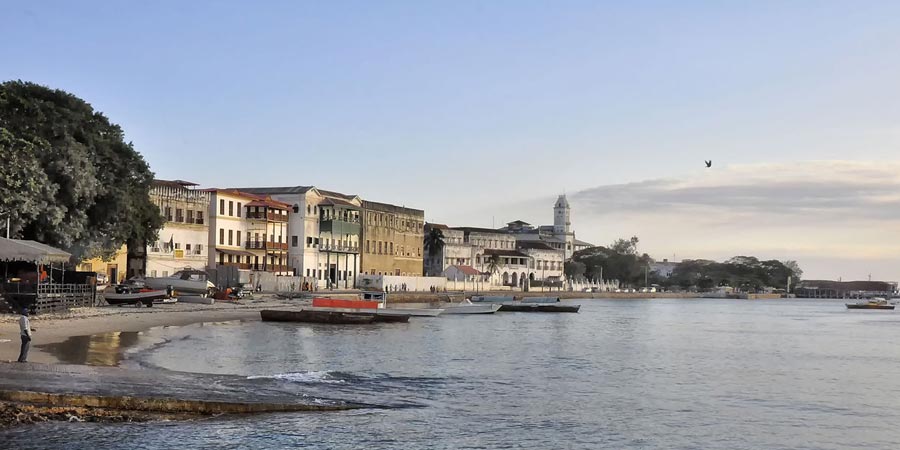 Stone Town - Zanzibar
Mount Kilimanjaro
Ngorongoro Crater
Lake Natron
Lake Tanganyika at Sunset
Masai Mara
ACCESS
Dar Es Salaam is your gateway to Tanzania and Zanzibar. Getting there from Europe on a direct flights is possible on KLM and Turkish airlines, but there are more flights if you fly into Nairobi which has daily flights into Dar Es Salaam.
Crews coming in from  North America will need to stop en route in Istanbul or Amsterdam, or alternatively fly into Johannesburg and then a quick 3 and a half hour flight into Dar Es Salaam.
There is a decent network of all-weather roads in Tanzania connecting the main towns, but the roads off the main highways are rough, risky and very potholed, so as long as you are travelling in 4×4 vehicles with high clearance, you will be well equipped to handle both the road conditions and the rains!
Car hire is do-able, and some companies offer drivers as part of the deal, you will just need to be over 23 and get yourself an international driving permit. Note that Zanzibar requires a Zanzibar driving permit that the car hire company will organise for you. Always opt for a 4×4 option.
There aren't metered taxis to hail, but there are taxi rank hubs in major town intersections, at hotels and restaurants where you can engage and negotiate with a local taxi operator before you get into the vehicle. Tuk tuks and local mini busses (Daladalas) are a great option for quick urban trips.
Trains and coaches are not reliable or comfortable travel options.
AFFORDABILITY
Whilst Tanzania has its own currency, the film business (like tourism) is a US Dollar-based industry. So you HAVE to know what you are doing, from permits and visas to accommodation. It is not the easiest thing to do without assistance. Film Fixers has a direct relationship with both the Tanzania Film Board and the Zanzibar Film Office, and have resources on the ground to 'walk' paperwork through the system. And the securing of the permits is only the beginning of the complexity – most locations require separate permits and permissions – and in the case of the National Parks, these are by no means cheap. And Zanzibar is treated as a separate entity, requiring different permits.
On the plus side, Tanzania offers incredible location diversity, so it is worth going the 'extra mile' to secure the necessary Tanzania permits.
As diverse as the people are in culture and language, so is the land itself in terms of appearance and as such, so is the opportunity to find diversity for your locations. Whether you are looking for an exotic island beach back drop, coral reefs for scuba and snorkelling locations, for towering mountains, fresh grasslands, or for narrow alleyways running between old Arabian homes found in historic Stone Town in Zanzibar, Tanzania will deliver in spades.
Tanzania does NOT work with the ATA Carnet system. Any equipment brought into Tanzania (including Zanzibar) has to be done through a Temporary Import Permit – which identifies all the equipment (with serial numbers) and US$-based values. This is important because if any payment has to be made (see below) the value of this payment is determined by the value of the equipment – this is done by the Tanzania Revenue Authority (TRA) in Dar Es Salaam. And let's be clear about this it is not a cheap or easy process….
Hiring equipment – There are gear hire companies in Dar Es Salaam, which FilmFixers have relationships with. So accessing equipment is relatively simple – including top-end cameras and lenses. Pricing is relatively competitive – something we monitor and manage on your behalf – and is more than offset by the savings incurred through overweight baggage, insurance etc.
Tropical, so hot and humid on the coast and cool in the north western highlands.  There are 2 rainy seasons (October-December) and March – June.  The most rainfall is in April. If you are wanting to film wildlife specifically, the dry season between June and October is your best options, because you will find the wildlife concentrated around watering holes. Ideally, don't schedule shoots for Zanzibar and Kilimanjaro in April and May  – that's when the rains are at their heaviest.
Zanzibar and Stone Town –
 Zanzibar, an archipelago off Tanzania, is full of fascinating Arab influenced land marks, townhouses with heavy elaborately carved doorways, winding alleyways, traders on every corner and spice bazaars. It's an historic trade centre and from a location perspective, this town has maintained the integrity and authenticity of its historic urban fabric.
Serengeti – Best known for its migration of about 3 million antelope, the Serengeti stretches between the Rift Valley and Lake Victoria. The park's open grasslands allow for incredible wildlife sightings of lion, hyena, leopard, cheetah as well as crocodiles and the iconic wildebeest.
Mahale Mountains National Park – Located in the west of Tanzania, it's white beach sprawling on the shores of Lake Tanganyika and snaking into the forested national park, Mohale is home to a growing chimpanzee population. It's a gorgeous location with isolated and unspoiled landscapes.
Kilimanjaro – Looking for rainforests, undulating paths, incredible night skies, alpine deserts, rocky outcrops and arctic terrain? Kili will give this to you in abundance!! Aside from being home to many wild animals, Africa's highest mountain is home to an impressive array of vegetation – from cultivated fields of maize and sunflowers at the foothills, to coffee plantations to natural forests and grasslands. This is an incredible location.
Ngorongoro Crater – Africa's highest peak. Millenia ago, this was a gigantic volcano that erupted and collapsed on itself; now it's a caldera which is about 120km west of Arusha. Home to 43000 Masai and herds of buffalo, wildebeest and zebra, Ngorongoro also boasts lion, leopard, cheetah, serval cats, and many bird species. Black rhino and elephant too – a real smorgasbord of wildlife readily seen in the open grasslands.
Lake Natron – a mineral-rich soda lake bordering Ngotongoro – a breeding ground for hundreds of thousands of lesser flamingos, and world-rwnowned for the amazing red colour of the water. And if you go there, you MUST climb the nearby Ol Doinyo Lengai or "Mountain of God" in the Maasai language – an active volcano.
TANZANIA IS A PREMIUM  LOCATION FOR YOUR FILM AND TV PRODUCTION
Film Fixers has spent over 16 years producing content in Africa, from travel, adventure and reality to documentaries and still shoots.  When it comes to locations in Africa, there are very few who can match our level of knowledge and relationships, and when it comes to assisting television crews, there are very few South African Fixers who can match our depth of experience and skills.
Stunning Diversity

Amazing Geography

Flora and Fauna

History and Heritage