Word of mouth drives our business, and word of mouth comes from having a good reputation – and having a good reputation comes from our professionalism, and delivering over and above what is normally expected. We have an impeccable reputation with all our clients – regardless of the size of the project. As we always say, if it is important to you, it is even more important to us.
READ WHAT OUR CLIENTS SAY ABOUT FILM FIXERS
Must Media
As a small documentary team with a very  loose narrative line, we were not a usual or easy project. We didn't scout and we dove head first around Namibia looking for unique and real experience. 
Filmfixers Africa were not only up for the challenge, but they helped us to achieve a better result thanks to their always pertinent input. They know their way around and they always have an ace up their sleeve.
Their help was precious and on point. I'd recommend them anytime!
Adam Gabriel Belley-Cote
Les Voyages des Monsieur Bruno
Must Media  
SPARK PRODUCTIONS
Holland-based magazine JAN asked us to produce a celebrity shoot in Kenya. Since we always try to provide high standard quality service to our clients we asked for the help of the Film Fixers, since they know best in the region. And we could have turned to a better party since they arranged for us to stay at the Serena Camp Lake Elmenteita.  A luxurious private tented camp at the middle of Soysambu Conservancy. The Film Fixers took care of all our permits and transfers as well. Our team had an amazing time and the pictures came out beautiful.
Jongstra&Stafleu
We have used Film Fixers since 2012 for all our Southern African projects, which includes big reality series and smaller projects as well. Their professionalism and knowledge of the industry – and locations – is the best we have encountered anywhere in the world.
South African Tourism
For our partnership with The Voice of Holland season 9, the deal included shooting a music video with the winner in SA. Through out agency we worked with Film Fixers. They have done a marvelous job. I worked closely with Nikki to make all the necessary preparations. She was always available, has a hands on mentality and for me the most important thing was that she has a problem solution focused mindset. The music video turned out absolutely amazing!
Jordy Liems
Marketing & Communications
South African Tourism North Europe (based in Amsterdam)  
ENDEMOL FRANCE
Again, I wanted to thank you for all what you did before and during the shooting. We are all very happy by what we got in SA and are extremely grateful for the hard work and dedication from you and your team – I can honestly say that we could not have done it without you. I hope to see you again (may be for another show in SA).
DJI
We could not be happier about working with Film Fixers. Not only are they very well connected and know all the right professionals for any job or permit, but they are also kind, hard-working, and professional people who have always given us 110% – from all pre-production processes, throughout the entire shooting, and after our departure. Even when we faced some difficulties, Nikki and Rodney have managed to always stay positive and find the right solution. Thank you again for your hard work and commitment, we had the best time working with you are already looking forward to the next project with you! 
Annemarie Falk – Producer, DJI 
Maximilian Renneisen – Project Manager, DJI
Ster Link
Teaming up with Filmfixers Africa was great. Communication and participation were on a professional level. A driven team that know the ins and outs of the country and industry. They also know how to keep order in the chaotic creative process of film making. Filmfixers Africa turns out to be more than just a partner. It feels like family. 
Kevin Sterling 
Sterlink. agency 
JAKE VISION – POLAND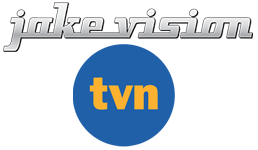 On behalf Jake Vision and TVN, I would like to thank all of you guys for your work and help. I really appreciate your work and commitment.
Hope we will see again in Poland or ZA 🙂
IDTV
With such a big crew, it's essential that we have a local producer we can rely on – who speaks the language, has a big network in the country, is flexible and ready for us 24/7. Rodney has all these qualities. Professional, trustworthy and loyal – we have not had a local producer as gifted over the 12 years that IDTV has produced this programme! Rodney is a person which we, as IDTV, would certainly recommend. When we first came to South Africa, Rodney brought us into contact with the right people and understood our wishes regarding locations we wanted to scout, arrangements with local companies and informing us about the rules with regard to film permits, licenses, clearance of cargo etc. We cannot express thanks enough for the role he played. It was a pleasure for us to work with him and he really became part of our team.
TVBV
Working together with Film Fixers in South-Africa was a 100% positive experience. Besides your professional assistance in all the logistics and production elements, you played a big role in identifying and developing the content as well. We could not have achieved what we did without your input. When we return to Africa for another episode or new documentary, I would definitely choose to work with you again."
Nine Network
Film Fixers went above and beyond in helping us with our latest trip to Southern Africa.  Our crew traveled through five countries in three weeks with a packed travel show filming itinerary and Rod, Nikki and the team ensured a very smooth run on the ground. They negotiated all the permits, fees and customs entries on our behalf and met any challenges with a professionalism and calmness that impressed us all. Would highly recommend Film Fixers to anyone planning a shoot in Africa – could not have done it without them.
Naomi Rechter 
Production Manager  
GTNCO (France)
I have worked with Film Fixers twice on big adventure reality shows in Southern Africa for French channels and I will definitely be working with them again in the near future. I will be very pleased to. They are very professional, able to manage work and also personalities. They have all the contacts in South Africa and the neighboring countries, and always do the impossible!