Production equipment is an integral part of your shoot, and as a
service
to clients, we provide – AT NO EXTRA COST – a range of support equipment for productions.
This is the equipment that may seem irrelevant, but is invaluable in allowing you to achieve your objectives – and generally ends up eating into budget if you need to buy/hire it for the limited duration of the production.
Here are a few examples of how we make your lives a little easier
Gazebos/Eezi-ups and Tents
We have a number of sturdy gazebos, plus removable sides. These are very handy for production units, edit as well as model changing booths. And when it rains, equipment stays dry! In addition to these units we have mess tents,  camping tents and pop-up tents to meet specific requirements.
Tables and Chairs
From folding tables and chairs to camping tables and chairs. In addition, we make props for specific requirements – so if you need chairs and tables for on-set requirements, we can make them quickly, efficiently and cost-effectively.
Coolers and Freezers
Africa can get hot, and whether you have a small 1-vehicle crew, or 27 vehicles in a fleet, it is critical to provide refreshments and nourishment for crews. We have a range of cooler boxes and portable refrigerators to meet all your needs.

Printers and Office Equipment
From big printers to portable rechargeable options, laminators, label machines and general stationary – we have them for you.

Cabling, Plugs and Adapters
Besides having over 200m of cabling, we have an impressive collection of plugs and adapters to suit the requirements of any visiting crew.

Communication
We have wi-fi modems and antenna to help you stay in touch wherever we may be, as well as small phones with SIM cards for crew to use.

We have our own generators, inverters and other electrical equipment that we provide for crews to use
AT NO CHARGE, 
other than a nominal fee to cover wear and tear and insurance.
6.5 kVa generator
Economical, reliable and durable, this is a SILENT 6.5 kVa generator designed to handle bigger jobs. It is a diesel generator with a long run time (up to 13.5 hours) with an automatic voltage regulator, circuit breaker, and CE, SONCAP and ISO certification approved.
Digital Sinewave Generator
Silent sine-wave petrol generator, 2.6kVa, Rated Frequency 50 60Hz, Rated Voltage 120/240V, Rated Speed 3600 r/min. The alternator is connected directly to the engine, eliminating the flywheel as in traditional sets. This design results in a 50% reduction in weight and overall dimensions – a green power system that is highly portable and enough power for most location work.
5kVa Petrol Generator/Inverter
3500W (5kVa) Silent Petrol generator / Inverter. 50Hz frequency, 120/240V single phase as well as 12V (8.3A). 3 hours continuous operation at 100% load. Recoil starter. Small and compact for flexible use on location, and powerful enough for most location applications.

Proline i2000 UPS
2kVa on-line UPS. Nominal Input Voltage 240V (50Hz / 60Hz), 2000 VA / 1600 W, Pure Sine Wave unit with 8 batteries, running at 88% efficiency. From Inverter mode to Battery mode: 4ms. This unit is extremely competent and invaluable when downloading sensitive footage and power outages could ruin everything.

Cabling, Plugs and Adapters
Besides having over 200m of cabling, we have an impressive collection of plugs and adapters to suit the requirements of any visiting crew.

We have two drones that we use primarily for
location scouting
– providing our clients with in-depth location information that makes long-distance decision-making a lot easier. We also make these drones available to crews for production – WE DO NOT CHARGE, besides a small fee to cover 'wear and tear' and insurance cover.
If required, we also have a professional relationship with a number of drone companies who supply and fly bigger rigs (DJI Inspire and other).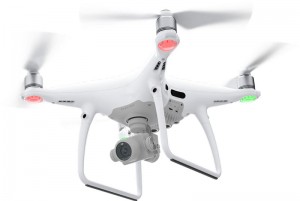 DJI Phantom 4 Pro
An uprated camera equipped with a 1-inch 20-megapixel sensor capable of shooting 4K/60fps video and Burst Mode stills at 14 fps. Video processing supports H.264 4K videos at 60fps or H.265 4K at 30fps, both with a 100Mbps bitrate. Mechanical shutter, eliminating rolling shutter distortion which can occur when taking images of fast moving subjects or when flying at high speed. Titanium alloy and magnesium alloy construction increases the rigidity of the airframe and reduces weight. FlightAutonomy system adds dual rear vision sensors and infrared sensing systems for a total of 5-direction of obstacle sensing and 4-direction of obstacle avoidance. ND Filters and 4 batteries.
DJI Mavic Pro
Small powerful drone that provides more flexibility in remote locations without material image-quality loss. Its compact size hides a high degree of complexity that makes it one of DJI's most sophisticated flying cameras. 24 high-performance computing cores, an all-new transmission system with a 7km range, 5 vision sensors, and a 4K camera stabilized by a 3-axis mechanical gimbal. HD 720p long range and Full HD 1080p short range video streaming.
We do not stock specialised equipment at Film Fixers. We are not a production company – beacause that would mean that we would be competing with you, our customer. And the costs of keeping up to date with new technology would be unfeasible. We do, however, have strategic partnerships with some of the bigger equipment hire companies in South Africa – and we use them regularly for typical production equipent – from cameras and sound equipment to lighting, props and specialised items.
And whilst equipment prices are generally higher in South Africa than in many overseas markets, our strategic partnerships ensure we can secure rates that are arguably the most cometitive in South Africa.
We also do not mark up any equipment hire prices – our fee-based relationship with our clients means that once we are on board, we are part of the team. So whether it is a Sony FS7 or a Red Epic Dragon, we can source it at the best possible rates.