NAMIBIA FILM VISAS AND FILM PERMITS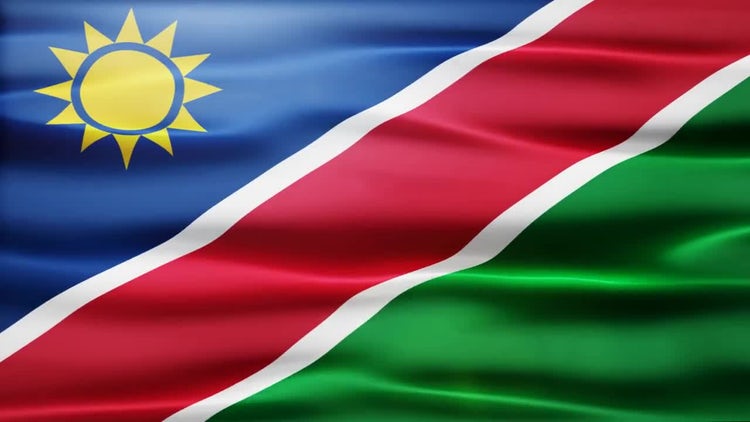 Namibia film visas and film permits are issued by the Namibia Film Commission to production companies wanting to film or photograph in Namibia.
The people and Government of Namibia warmly welcome film crews wishing to film in their country – subject, of course, to certain protocols and compliances!
Namibia has established itself as a popular destination for film crews – assisted in part by regular celebrity interventions – due to the amazing topography and locations. This arid wilderness – referred to as 'the land God made in anger' is spectacularly beautiful, and because of its vastness, requires exceptional logistics preparation.
All foreign crews working in Namibia must have valid temporary work permits to work on a film set in Namibia, even if it is for only one day. Contact us for assistance with getting your Namibia film visas and film permits for your crew.
Namibia Film Visa
Production companies wishing to film or photograph in Namibia are required to complete a filming permit application form from the Namibia Film Commission, and pay a nominal fee. The permit takes up to three working days to be issued. Film Fixers will complete this compliance on your behalf.
Application for Temporary Work Visa
All foreign crew intending to work in Namibia have to apply for a temporary work visa from the Ministry of Home Affairs and Immigration. This carries a handling fee AND an issuing fee. Again, Film Fixers will manage this process on your behalf. The temporary working visa takes up to 14 working days to process – but it can take a lot longer if it is not managed.
Copies of Final Product
After completion of filming activities, production companies are required to provide the NFC with two edited copies of their final product.
Location Production Expenditure Report
All film production companies are required to complete a Location Production Expenditure Report after completion of filming. This report provides valuable information about the impact of the said production that will be used to support the work of the Commission.
Film Fixers will manage and oversee all post-production requirments on behalf of our clients.
Filming in Namibia National Parks
Once you have obtained the main filming permit for Namibia, Namibia Film Commission will process applications to film in other restricted areas – such as filming permits for Namibia National Parks. If your locations include filming in any of the Namibia National Parks, you are required to get permission from the Ministry of Environment and Tourism. This is to monitor access to what are mostly incredibly sensitive, arid regions with fragile eco-systems – as well as to ensure that there is minimal impact on the tourism industry. There are fairly strict regulations regarding not only access, but also no-go areas in order to protect the environment as well as the limited flora and fauna – a lot of the animal and plant life is unique to these regions and needs to be preserved. Film Fixers will oversee all permissions.
Permissions For Other Namibian Locations
Filming at Heritage sites – If you plan to film on a Namibian National Heritage site, you must apply for a permit at the Department of Heritage Research of the National Heritage Council of Namibia.
Filming in mining areas – Mining contributes to 25% of the country's income, and is the largest contributor to the Namibian economy. As a result, it is tricky getting permission to film in mining areas. For filming permissions in mining areas on Namibia, the Ministry of Mines and Energy will have to give you permission.
Filming at Cape Cross or Seal Island – Written permission must be sought from the Ministry of Fisheries and Marine Resources.
Filming at any of the Namibian Airports – For any filming that needs to be done at Namibia's various airports, you will need the permission of the Airports Company in Namibia.
Filming in Windhoek – For filming within the boundaries of the city of Windhoek, a permission letter must be written to the Windhoek City Police.
Filming in Swakopmund – For permission to film in Swakopmund, contact the local municipality manager.
Filming Namibia Minority Groups
Again, once the formal Namibia Film Permit has been obtained, the Namibia Film Commission will assist with permissions to engage with, and film, both the Living Museums as well as indigenous and minority groups in Namibia.
Filming in the Living Museums
There are Five Living Museums in Namibia, which cover the heritage and history of Namibian cultural groups and history. These museums are looked after by the Living Culture Foundation of Namibia, and are there to preserve and protect this unique heritage, as well as provide these communities to earn revenue from tourism as well as film and television opportunities.
Filming Indigenous Minority Groups
When filming or taking professional photographs of the minority groups in Namibia, specifically the San or Himba tribes, there are 2 entities to engage with – the Working Group of Indigenous Minorities in Southern Africa (WIMSA) and the HIZETJITWA Indigenous Peoples Organization (HIPO)
Film Fixers has established relationships with all relevant authorities.
Namibia Customs and Equipment
As a member of the SACU (Southern African Customs Union), Namibia works with the ATA Carnet system – which means that getting equipment in and out of the country is smooth and regulated. It also means that equipment entering through any of the SACU member countries (including South Africa, Botswana, Swaziland and Lesotho) can move freely within these countries on the same Carnet.
Namibia Drone Permissions
Many crews – erroneously – believe that there are no restrictions regarding flying drones in Namibia. There are – but like South Africa, they are new and policing is still in its infancy. You may NOT fly a drone commercially in Namibia without securing the necessary permissions (RPA).
In order to secure an RPA in Namibia, you will need to  be required to complete an application form from the Directorate of Civil Aviation. This will also include providing, as supporting documentation, co-ordinates and colour photographs of the intended locations (has to be with the WG-84 system) – as well as proof of Public Liability Insurance. This takes time – allow at least a month to process.
Film Fixers has flown drones in Namibia, and we are familiar with all the red tape involved, and we have established relationships at the Directorate.